Our Experience Breeding Feeder Insects…
Hello my name is Glenn Kvassay and I am the founder of Wildlife Hub. At Wildlife Hub we have been producing and training people to breed feeder insects for private use and commercially for over 13 years. We have sold insects to Zoos, Wildlife Parks, Reptile Carers, Wildlife Rescue Carers, Pet Stores and the General Public. We work with commercial partners such as the Aquaponics and Human Consumption industry to breed insects efficiently and sustainable manner (sustainable food sources, improving heat and water inefficiencies).
Our training and consultancy resources have set the benchmark for breeding insects and are used by some of the largest and smallest insect breeders around the world to improve the efficiency of their operations or to start new businesses. Working with hundreds of insect breeding facilities around the world, has given us a unique understanding of the issues breeders face, and we are happy to share our information.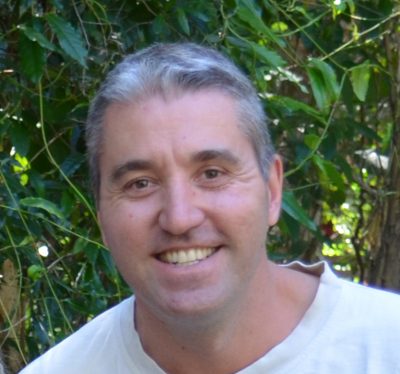 As a biologist and naturalist I started a conservation group with a good friend to conserve Quolls, which are the marsupial equivalent of a cat (Northern Quoll Seekers Network which evolved to the Australian Quoll Conservancy).  My work also included doing wildlife rescue to rehabilitate orphaned Quolls which was costing a fortune in live foods. We started breeding insects to save money and to allow us to rehabilitate more animals.
As word got out that the "insect man" had lots of excess insects, we began to sell insects to businesses and the general public.
Over the last 13 years we have bred insects using every conventional methods that we could get our hands on, As we found out first hand, conventional methods are laborious and too time consuming and messy to be practical for the average person. This is why 99% of people have given up breeding crickets, just 3-6 months later.
There had to be a better way…. and so the fun began. Year in and year out, I spend countless hours  experimenting and refining new techniques for all insect species. I hit highs and lows  …. at one point I nearly gave up as it was all too much effort and  pests such as ants and micro flies or ants completely destroyed my cricket colonies …. and continued to do so. I however am a stubborn person by nature and refused to be beaten by 2mm insect and clumsy messy techniques. After all giving up rehabilitating quolls and other wildlife was not an option.
To my great surprise and delight, the revolutionary systems I had developed had halved maintenance, eliminated offensive odor and doubled production. Which was fortunate as word had got out about our insects and I had private and commercial customers lining up.
We have always strived for better and more efficient methods which has resulted in our unique proprietary systems. To this day we continue to develop new methods and work with our commercial partners to improve commercial production of insects. We